Moira Holley is a Founding Director of Realogics Sotheby's International Realty (SIR) a leading full-service brokerage. Ranked among the Top 1% of the Region's most successful Luxury Real-Estate Brokers, Moira's skillful negotiations, strategic counsel and insightful analysis of critical trends within the specialized property sector, have created thousands of successful outcomes for buyers and sellers of distinctive residences, locally and throughout the world.
Well respected with a distinguished international clientele—C-Suite Executives, Entrepreneurial Leaders and Discerning Urban Professionals—Moira and her team fulfill the most sophisticated and ambitious premier property aspirations with discretion, determination and success. Regarded by local and national media as an expert on trends within the luxury real-estate sector, Moira has generated media coverage for her clients in premier business and luxury publications, including Unique Homes, The Wall Street Journal, Haute Living, The Seattle Times and The Puget Sound Business Journal.
From in-city mansions atop Seattle's Queen Anne Hill to a perfect Puget Sound pied a terre, Moira's new and longtime clients partner with her to select the singular and elegant homes that serve as both a sanctuary and a statement of their hard earned success.
"Luxury is more than where we live; its how we live our lives," Moira said. "Sumptuousness and comfort. Graceful affluence. Celebrating the extraordinary moments of your life, every day.
We believe that your extraordinary life deserves an extraordinary home. Our partnership with Sotheby's International Realty offices in 48 countries, together with our affiliation with Chinese luxury property leader Cameiju means that from East to West, our clients can buy, sell or lease the most exclusive and coveted luxury properties, available in the Pacific Northwest and around the globe."
Clients admire Moira's down to earth sensibility, loyalty and confidence. Contact Moira and her team. Together, you will discover the enticing estate, peerless penthouse, cozy bungalow or off-shore oasis that expresses your uniqueness and passion for beauty and balance; sanctuary and style.
Featured Listing:
Kundig "Studio House"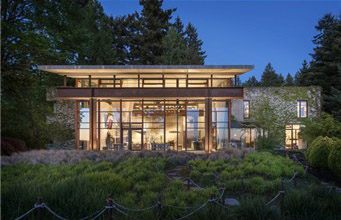 click on the photo for more details
The Studio House stands as a breakthrough project for master architect Tom Kundig. Intentionally rustic materials contrast with carefully edited spaces, adhering to a disciplined, modernist line. Strict massing & meticulous sighting contrast with playful interactive mechanical systems, while opulent spaces are made simple with the most austere fixtures. Structure connects the indoors with nature through walls of glass, and light is treated as the final building material in this living sculpture.

$

3

,

800,000 SOLD




>> FEATURED IN THE WALL STREET JOURNAL

ONLINE | ON-AIR (Links open in new window)

Featured Listing:
Scimitar Ranch, Anacortes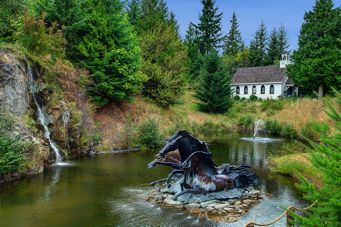 CLICK HERE TO VIEW THIS PROPERTY
Situated on more than 87 acres of magnificently landscaped equestrian land near Anacortes, WA. A luxurious and graceful 21,000+ SF main home, private chapel, BBQ pavilion and stables, this estate is a one-of-a-kind retreat for a vast array of outdoor, equestrian and civic activities, having nobly served its owners as a wedding venue, executive retreat and leadership camp. This is a unique opportunity to possess one of the regions most exquisite and secluded masterpieces of country living.

$8,900,00